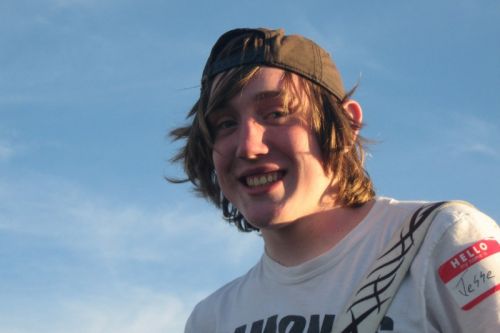 Will You Help Jesse Breathe?
GoFundMe.com
Jesse Cunnington is a Spokane Valley 26-year-old who has Cystic Fibrosis. This is a genetic disorder that affects the hearts, lungs, liver, pancreas, kidneys and intestines. Jesse's health is quickly deteriorating and he's told he needs a double lung transplant asap. Jesse and his family are in need of your help, support and prayers. If you'd like to help this young man breathe a little easier, Please Donate: http://www.gofundme.com/niextw‌ Your contribution is greatly appreciated!
Update: By Tina Cunnington (Mom)
Hi Everyone!!
I know it's been awhile since I updated you on Jesse's health and his Lung transplant needs. It's been a pretty hard year with Jesse spending a huge amount of time in the hospital. He had many visits to the UW Medical Center to be evaluated for lung transplant. They decided his diabetes is not controlled enough to have transplant so they recommended he see a new endocrinologist. He started seeing one last summer. Since then his blood sugar levels have improved A lot even though he is on a daily dose of steroids at this time. One more visit with the Endo and he can be seen again at UW Medical Center.
His health is so fragile at this point that it's amazing he's still alive. Jesse has even amazed the doctors by walking out of the hospital more than once over the last year. He even spent some time in a medical rehab hospital in Idaho and they too were surprised he was able to go home. His CF doctor and sacred heart palliative care doc were ready to send him home with hospice when they chose to send him to the rehab hospital instead. There he got some physical rehab that helped just enough to keep him going longer. He is getting ready to celebrate his 26th birthday. He never thought that would happen. He was pretty convinced he wouldn't live to see the last one. He is the strongest person I know!!
His life at this point is just a waiting game. His oxygen needs are huge. He's on 6-10 liters of oxygen continuously depending on how he's feeling that day. In the hospital he's usually on 15 liters when he gets put in. He mostly sleeps but dreams of the day he gets a new set of lungs. His life will be renewed and amazing once that happens!!!
Thank You ALL for the support you have given over the last year and a half. You truly make his day with all the outpouring of love he receives.
Help spread the word!