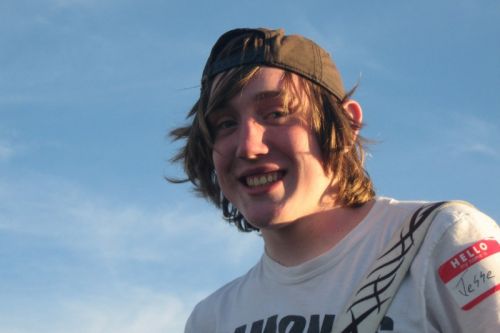 Will You Help Jesse Breathe?
GoFundMe.com
Jesse Cunnington is a Spokane Valley 26-year-old who has Cystic Fibrosis. This is a genetic disorder that affects the hearts, lungs, liver, pancreas, kidneys and intestines. Jesse's health is quickly deteriorating and he's told he needs a double lung transplant asap. Jesse and his family are in need of your help, support and prayers. If you'd like to help this young man breathe a little easier, Please Donate: http://www.gofundme.com/niextw‌ Your contribution is greatly appreciated!
Thank You for all Who Donated, Cared and Supported Jesse and his Mom Tina. Jesse passed before receiving his lung transplant.

CUNNINGTON, Jesse James
(Age 27)

Jesse James Cunnington passed away in Spokane at Sacred Heart on October 16, 2018, due to complications of Cystic Fibrosis, which he was diagnosed with at 6 months of age. He was born in Spokane Valley to Tina Cunnington and Allen Luby, and as a teenager developed a love for music. He was in a band where he was the lead singer and played the guitar. In the last couple years Jesse got into target shooting and building Gundam models. He loved spending time with his family, friends and girlfriend, and also enjoyed the outdoors.

Jesse is survived by his parents; Tina Cunnington and Allen Luby, brothers; Joseph Flohr and Jason Cunnington, nephew Erin Cunnington, niece Lemon Cunnington, grandma Marlene Martino, girlfriend Traci Barringer, and many other aunts, uncles and cousins.

A celebration of life will be held on Sunday, November 11, 2018 from 1:30 pm to 3:30 pm at St. Joseph's Parish in Colbert, WA. Following the service there will be a reception at Jesse's mother's home in Spokane Valley.