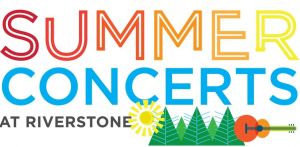 FREE! Summer Concert Series - Riverstone
Every Thursday from 6 to 8 pm from July 6th through August 31st
Riverstone Park Amphitheater, 1805 Tilford Lane, Cda
FREE! Summer Concert Series - Cda City Park
Every Sunday from 1 to 4pm from July 2nd into September 10th
City Park Bandshell or The Coeur d'Alene Resort Plaza (in bad weather)

Sunday, August 27, 2017
2016 Athletes' Choice Awards: Overall Satisfaction, Overall Swim, Best Race Venue, Best Host City Experience. Join us for one last time as we close out this beautiful race, taking place in a quaint Idahoan lakeside town and the lush timberland that surrounds it. The spectator support on the run course is the highlight of the race.
Swim
Athletes begin their day with a two-loop, 2.4-mile swim in the clear waters of Lake Coeur d'AleneThe one-lap swim is in beautiful Lake Coeur d'Alene.
Bike
The challenging two-loop, 112-mile bike course boasts no turns in an 80-mile stretch.
Run
The run loops along the shores of the lake blending the energy of a small town resort atmosphere with a world-class course. The single transition area and multiple loop course at the "hot corner" make IRONMAN Coeur d'Alene a favorite among athletes and their friends and families.

FARMERS' MARKETS
Local Farmers and Artisians
Wednesday Market Hours
Downtown Coeur d'Alene
4 pm to 7 pm
May through October
Fifth St. & Sherman Ave.
Coeur d'Alene, Idaho
Saturday Market Hours
9 am to 1:30 pm
May through October
SE Corner Hwy 95 & Prairie Ave.
Hayden, Idaho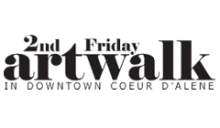 Art Walk
Held every 2nd Friday of the month through December
Family-Friendly Free Event! - Held every 2nd Friday of the month at 5:00-8:00pm, April through December. Stroll through beautiful Downtown Coeur d'Alene and enjoy local and nationally acclaimed artists. Visit supporting galleries, shops, restaurants and businesses with your friends and family. Currently in our 13th year!
July 14 / Featured Gallery: The Art Spirit Gallery
August 11 / Featured Gallery: Blackwell Gallery
September 8 / Featured Gallery: Coeur d'Alene Galleries
Replenishing Massage Clinic is 1 mile North of downtown Coeur d'Alene. Be sure to call us to Schedule an Appointment while enjoying our local events--208-964-2182.