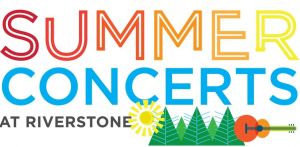 FREE! Summer Concert Series - Riverstone
Every Thursday from 6 to 8 pm from July 6th through August 31st
Riverstone Park Amphitheater, 1805 Tilford Lane, Cda
FREE! Summer Concert Series - Cda City Park
Every Sunday from 1 to 4pm from July 2nd into September 10th
City Park Bandshell or The Coeur d'Alene Resort Plaza (in bad weather)

FARMERS' MARKETS
Local Farmers and Artisians
Wednesday Market Hours
Downtown Coeur d'Alene
4 pm to 7 pm
May through October
Fifth St. & Sherman Ave.
Coeur d'Alene, Idaho
Saturday Market Hours
9 am to 1:30 pm
May through October
SE Corner Hwy 95 & Prairie Ave.
Hayden, Idaho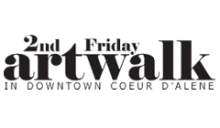 Art Walk
Held every 2nd Friday of the month through December
Family-Friendly Free Event! - Held every 2nd Friday of the month at 5:00-8:00pm, April through December. Stroll through beautiful Downtown Coeur d'Alene and enjoy local and nationally acclaimed artists. Visit supporting galleries, shops, restaurants and businesses with your friends and family. Currently in our 13th year!
July 14 / Featured Gallery: The Art Spirit Gallery
August 11 / Featured Gallery: Blackwell Gallery
September 8 / Featured Gallery: Coeur d'Alene Galleries
Replenishing Massage Clinic is 1 mile North of downtown Coeur d'Alene. Be sure to call us to Schedule an Appointment while enjoying our local events--208-964-2182.